What is it?
A solution that enables the users to earn more with smart slips and helps the customers bet more by showing them their perfect slip – that's 1 tap away!
It's not magic – it's data! We train a Machine Learning model on millions of bets and historic data, so it predicts what the customer will most likely bet on. The result is a custom-made smart betting slip.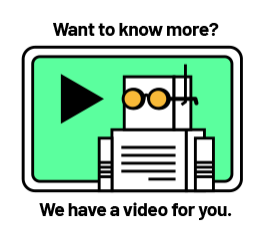 Convenience adds to the revenue. A lot.
We helped Meridian Bet with our solution. And they're very happy: more than 15% of people use the smart slip we recommend.

Please note that our model doesn't predict winning slips. It just recommends slips people are most likely to use.
Get Started
To get your own smart slips, call our API. All you need to provide is:
A list of your current games and quotes (the live bet is supported)

(Optional) A person's last 3 bets – so we can predict tailor-made bets for them
That's it! No access to your private data, no user information, no IDs, nothing. Just call the service and you'll get fully formed smart slips. It's easy, private, and safe.
Let's get started.
Tell us what you're working on, we'll answer right away.